Omiki - Progressive Trance by Secret Garden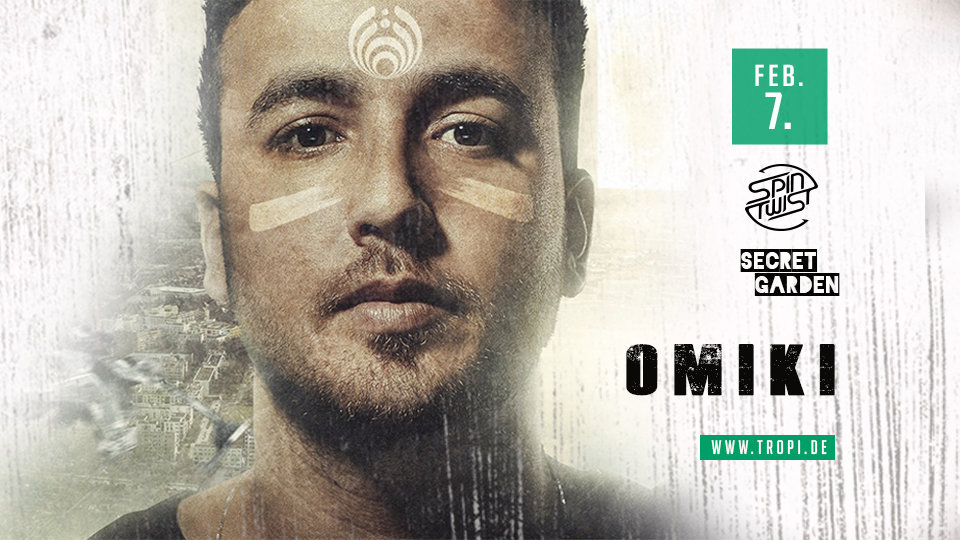 Omiki präs by Secret Garden
Freitag, 07.02.2020
Einlass ab 22 Uhr
Omiki might be a grownup man, but when it comes to music production he still has the unspoilt passion and euphoria of a teenager. There's a youthful energy in his tracks that
turns every dancefloor into a buzzing adult playground whenever it booms from a good soundsystem. Besides that, Omiki's powerful prime - time take on Progressive Trance is
characterized by a remarkable technical precision that might be explained by the fact that the Israeli started producing when he was only 16 years old.
As one of the most up-and-coming artists of the scene, Omiki has already collaborated with a wide range of upper-
league producers and played at festivals and parties all around the world.
- Omiki
- Different Art 
- Nimulias
more Akts coming Soon
Diskothek Tropicana, Sigmaringer Straße 146, 72458 Albstadt, Deutschland